Click to play the Greenway 2011 Christmas Message
The Greenway Team extends its heartfelt wishes that you enjoy the blessings
of our Creator this holiday season and throughout the coming year.
May the radiance of the Star of Bethlehem light your path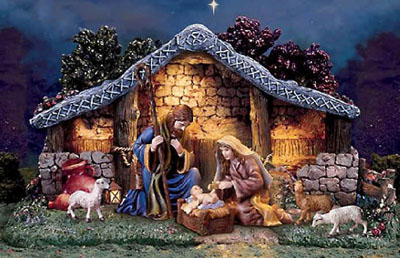 Christmas Message
As we enter this Christmas holiday season let us not forget the essence of Christmas:
the celebration of the birth of Christ and his teachings of forgiveness,
giving, and goodwill. In the two thousand years that have passed since his death,
mankind still struggles with the realization of this message.
Let this Christmas season again remind us of the brotherhood of man
and prompt us individually to live our lives with a renewed spirit
for the fulfillment of his universal teachings, for peace on earth.
(Turn up speakers to hear Christmas Music & Message)